All Implemented Interfaces:
Direct Known Subclasses:
---
public class DeviationRenderer
extends XYLineAndShapeRenderer
A specialised subclass of the
XYLineAndShapeRenderer
that requires an
IntervalXYDataset
and represents the y-interval by shading an area behind the y-values on the chart. The example shown here is generated by the
DeviationRendererDemo1.java
program included in the JFreeChart demo collection: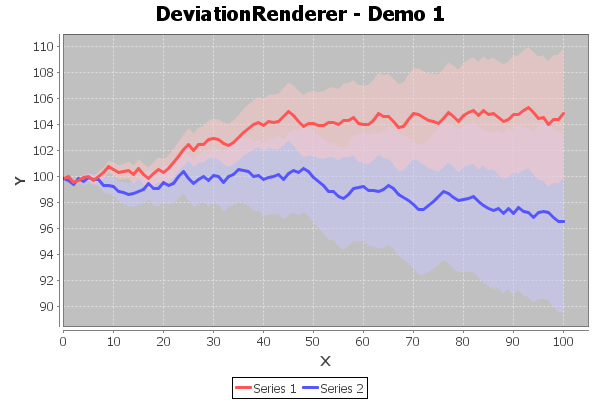 See Also:
Field Details

alpha

The alpha transparency for the interval shading.

Constructor Details

DeviationRenderer

Creates a new renderer that displays lines and shapes for the data items, as well as the shaded area for the y-interval.

DeviationRenderer

Creates a new renderer.

Parameters:

lines - show lines between data items?
shapes - show a shape for each data item?