All Implemented Interfaces:
---
public class XYErrorRenderer
extends XYLineAndShapeRenderer
A line and shape renderer that can also display x and/or y-error values. This renderer expects an
IntervalXYDataset
, otherwise it reverts to the behaviour of the super class. The example shown here is generated by the
XYErrorRendererDemo1.java
program included in the JFreeChart demo collection: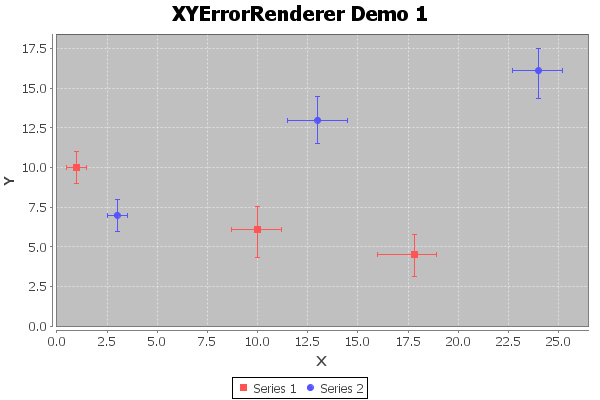 See Also:
Constructor Details

XYErrorRenderer

Creates a new XYErrorRenderer instance.